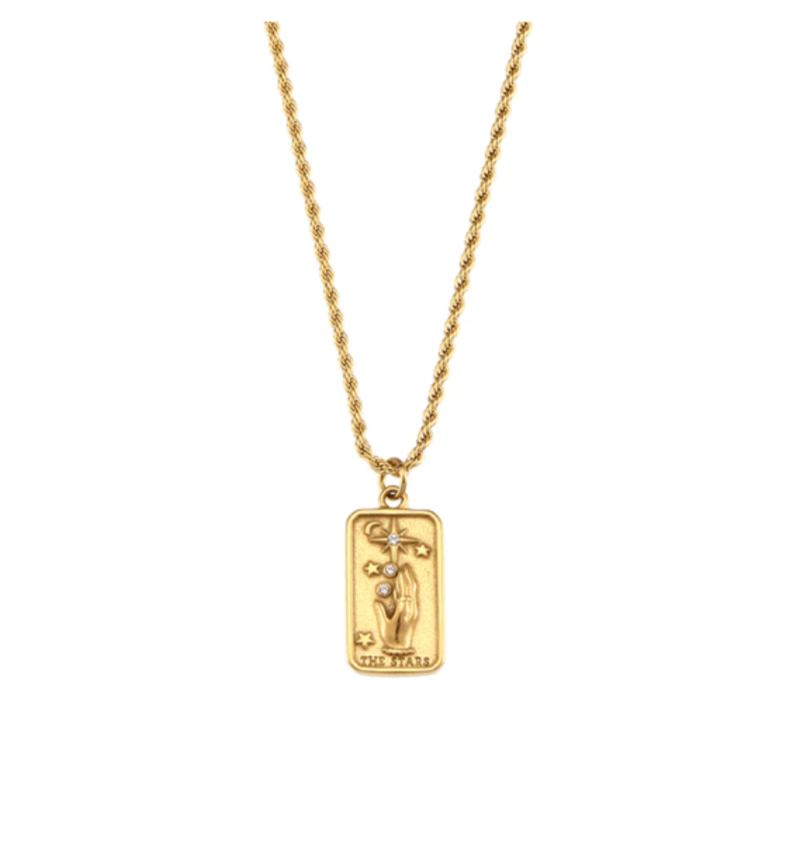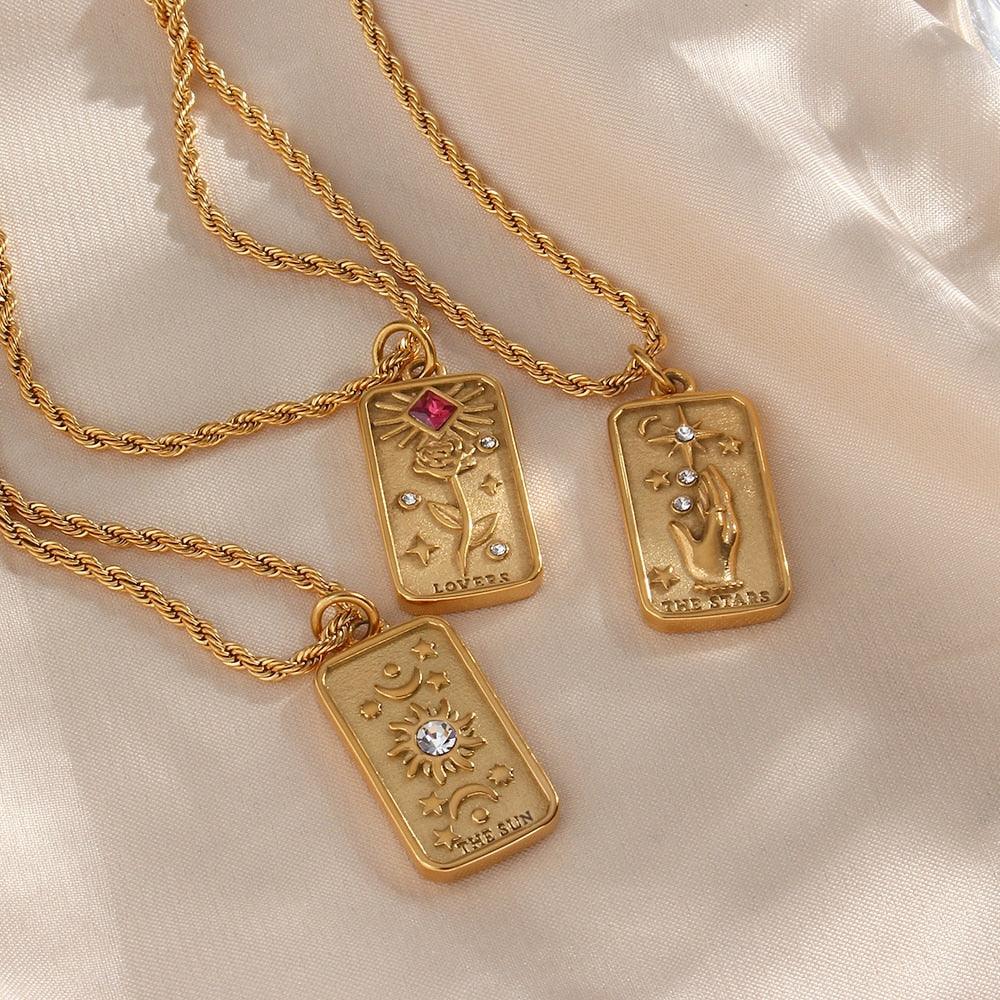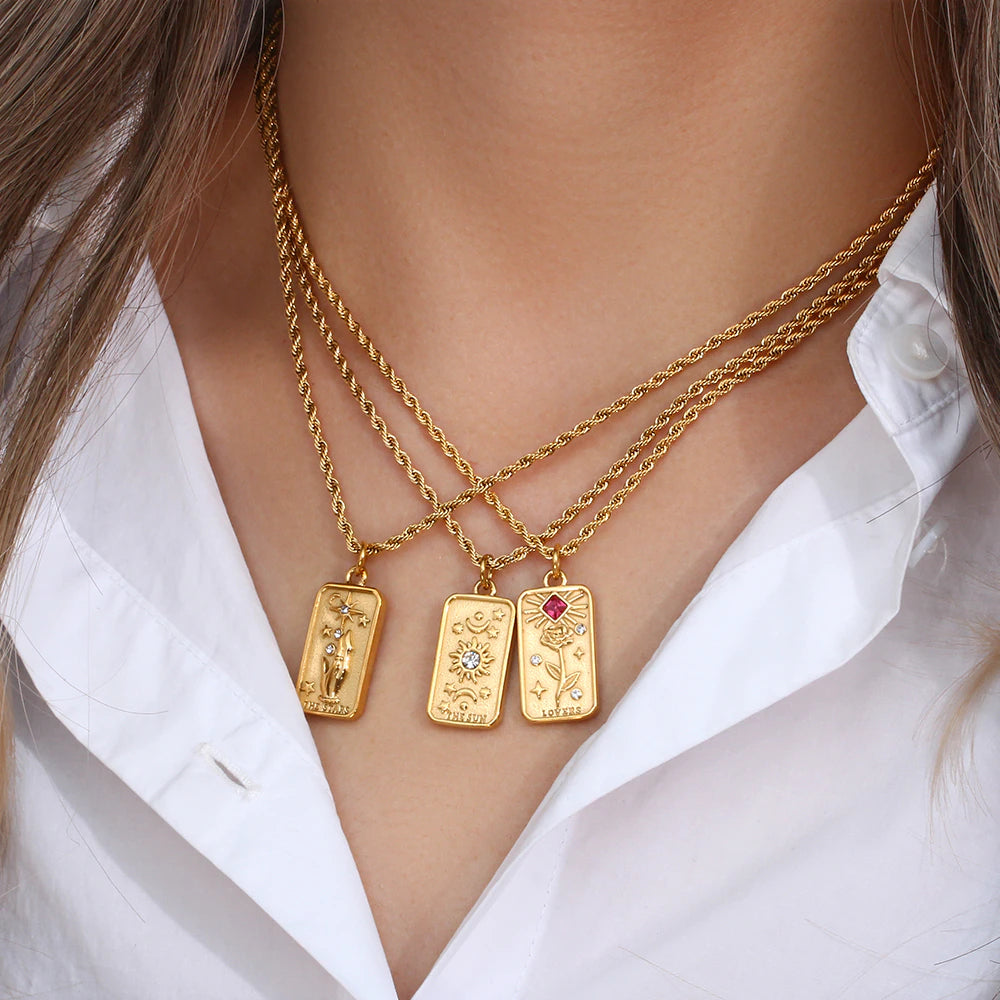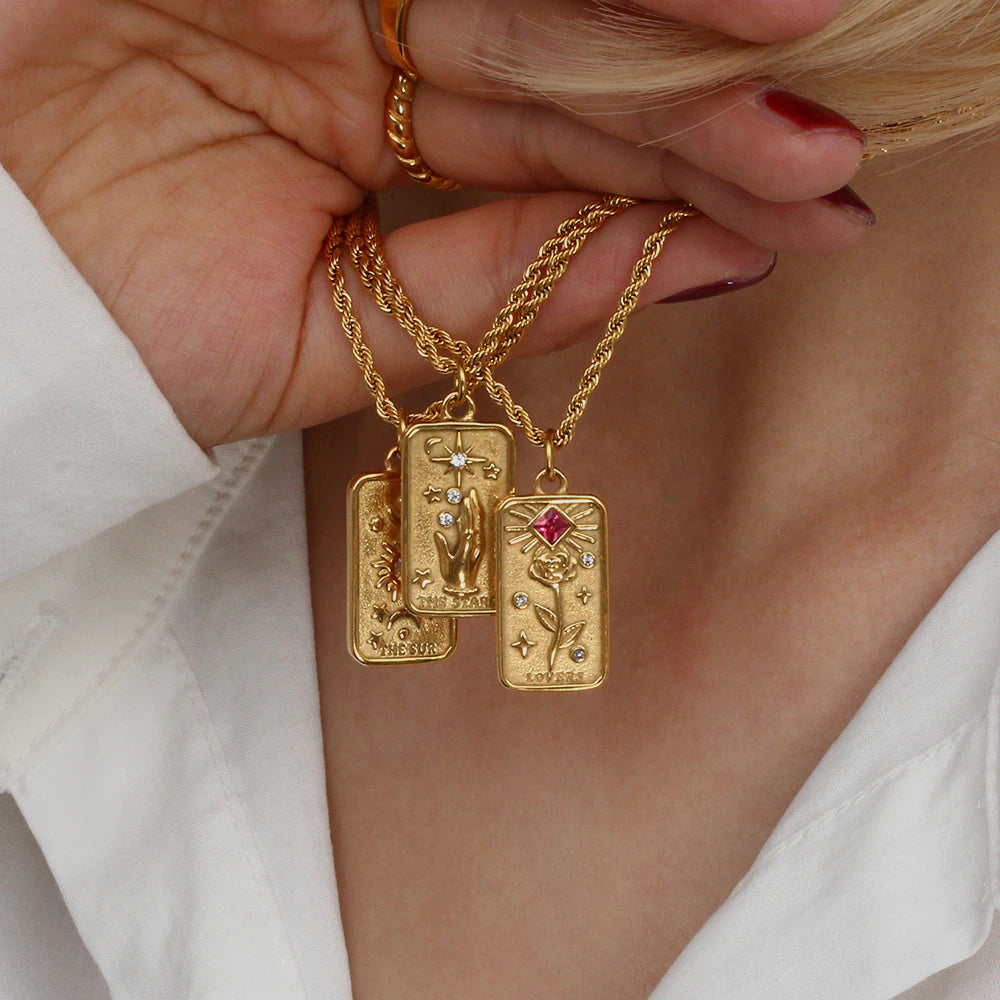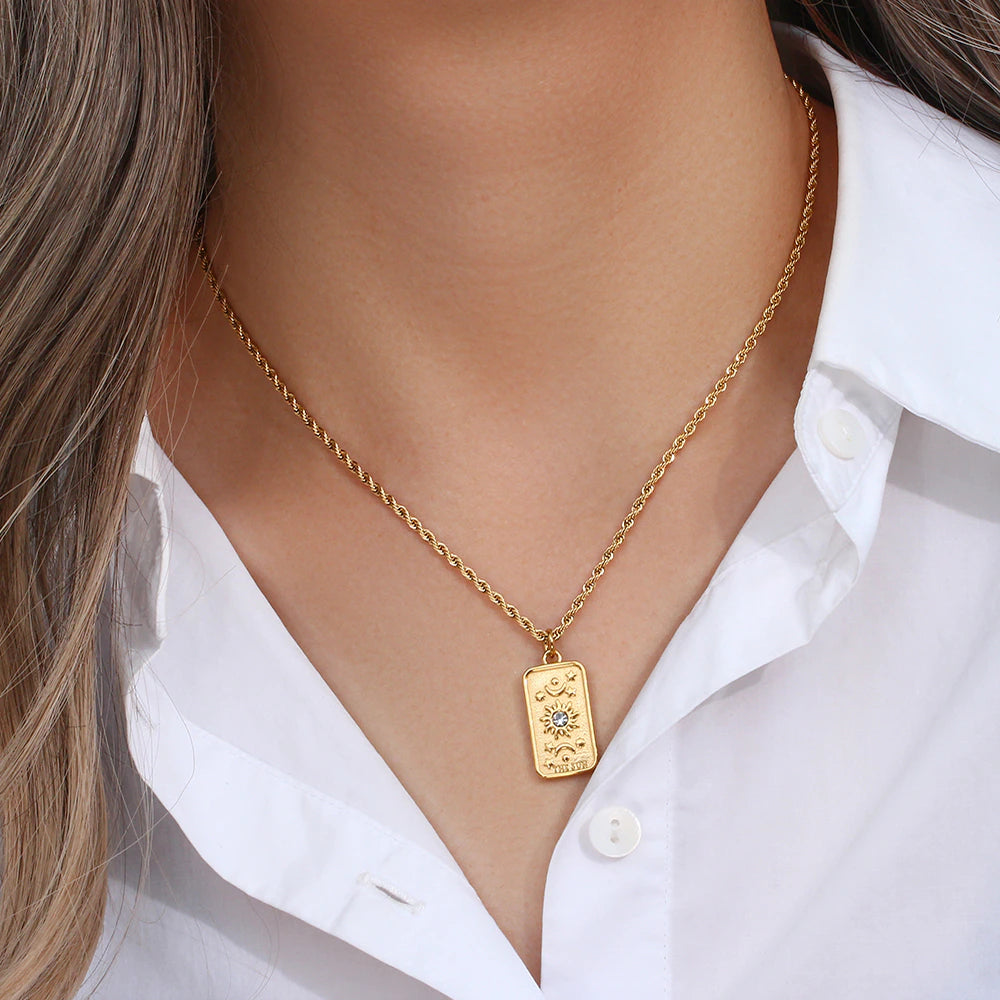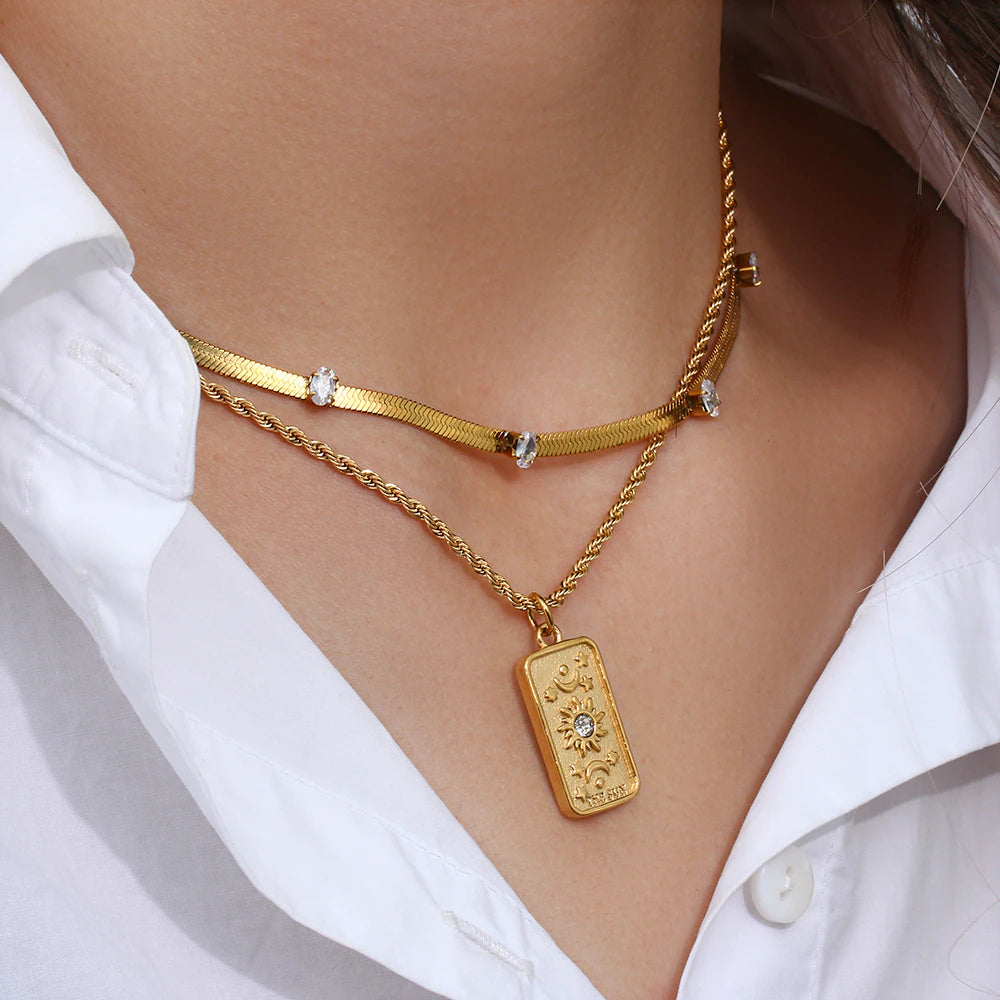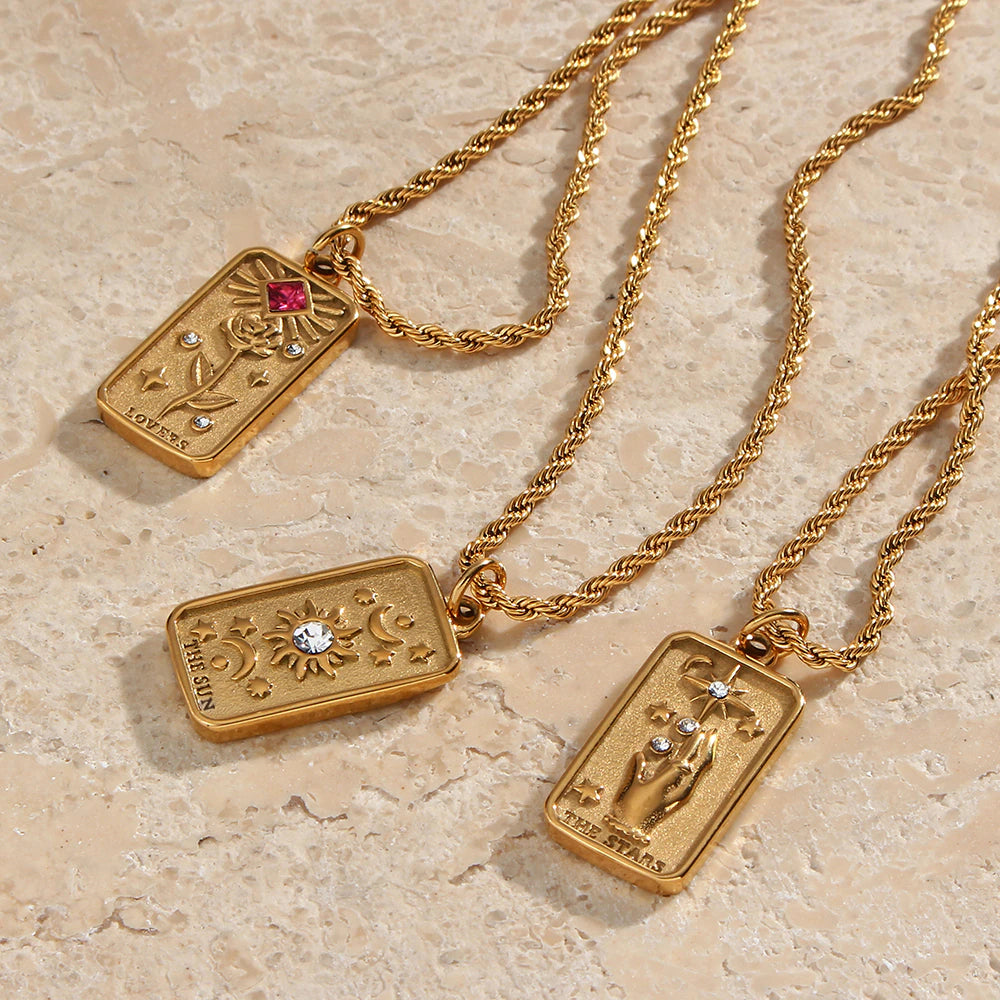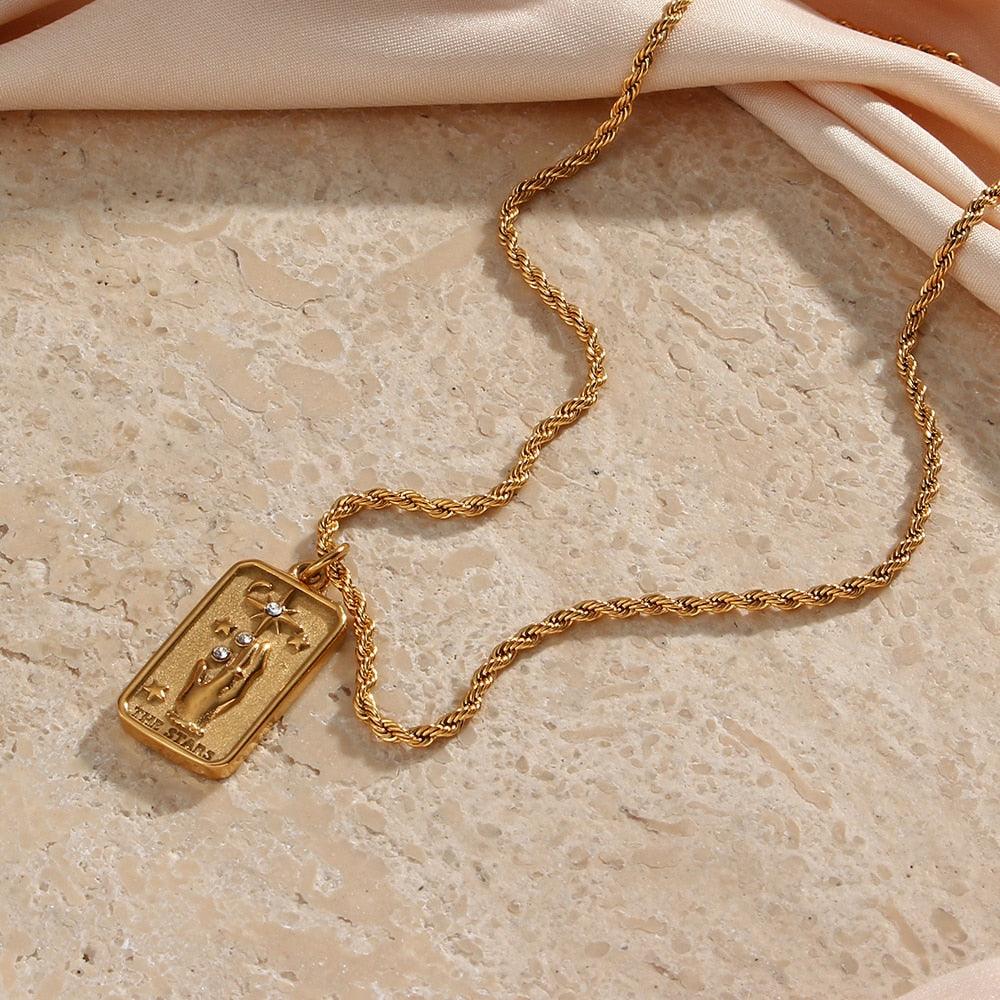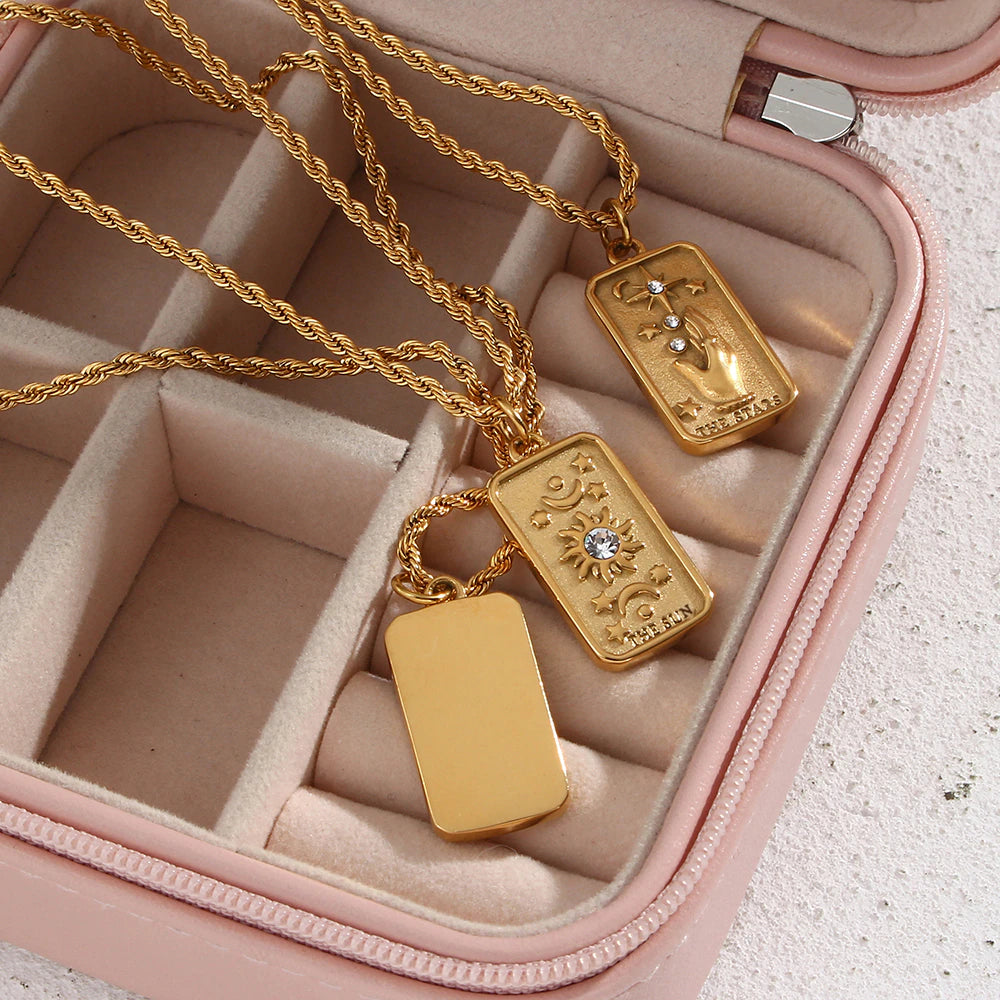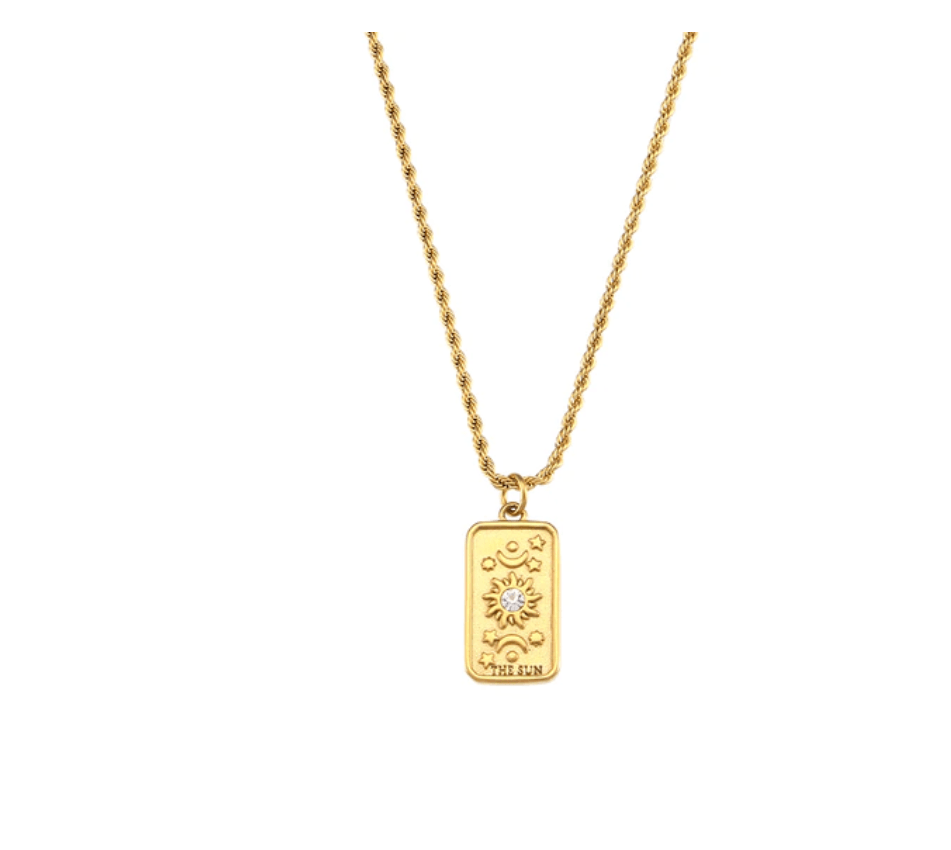 Vintage Gold & Zircon Tarot Pendants / Stainless Steel
Looking for a unique and high-quality gift for the tarot enthusiast in your life? Look no further than the Vintage Gold & Zircon Tarot Pendants!
The Vintage Gold & Zircon Tarot Pendants are made with top-of-the-line zircon stones and are designed to bring peace, happiness, and wisdom to whoever wears them.
The pendants are sleek and modern, and they come in three beautiful designs. The pendants are adjustable with a rope chain, so they can be worn proudly by anyone. 
Plus, they're hypoallergenic and waterproof, so they're perfect for people with all kinds of skin types.
So why not make a statement with these Vintage Gold & Zircon Tarot Pendants?
Pendant Size - 22mm x 13mm
Chain Length - 40cm + 5cm Adjustable
TAROT CARD MEANINGS:
THE STAR - The Star indicates hope for the future, inspiration and contentment. You will be feeling very serene and in tune with the universe as The Star is a card of spiritual connection.
The Star is a very positive omen. It is the period of calm and stability. The Star indicates that you have come through your tough times with a renewed sense of yourself and the world around you, you are full of calm, well-balanced energy and you are open to healing the wounds of the past.
Whatever mental, emotional, physical or spiritual issues you were experiencing are now behind you and you are ready to embrace what your future holds. Trust that the universe has a plan for you and trust the feeling you have that everything is going to be OK. 
THE SUN - The Sun card presents an feeling of optimism and fulfilment. This card represents the dawn which follows the darkest of nights.
The Sun is the source of all the life on our planet, and it represents life energy itself. There is a child depicted in the card, playing joyfully in the foreground. A symbol of our innocence, it represents the happiness that occurs when you are in alignment with your true self.
The card also depicts the childhood innocence and absolute purity. This is particularly emphasized through the white horse upon which the child is riding. The horse here is also a symbol of strength and nobility.
THE LOVERS - The Lovers signifies perfect union, harmony, love and attraction. The Lovers can represent finding the balance within oneself.
You are learning to understand yourself, your own personal moral code and what you value in life. This will bring harmony and balance to your life.  
You may be feeling uncertain about situations, people in your life or what direction you should take. These are important decisions you are faced with.
Don't automatically go for the easy road, make sure you have all the information and make the right decision. Even if it seems like a difficult path, it will lead you on to greater things.
---
Materials

Our jewellery is 100% sweat and waterproof, heat resistant, 10 x stronger than normal jewellery and perfume/lotion safe.

We use the highest grade 316L stainless steel, 18K Gold Plating or 925 Sterling Silver which is a highly durable, recyclable metal.

Its properties mean that it does not oxidise or rust, is hypoallergenic, doesn't scratch easily and will not tarnish.
Care Guide

1. Pour some warm water in a small bowl, and add some mild
dishwashing soap.

2. Dip a soft, lint-free cloth in the soapy water, and then
gently wipe the jewelry with the damp cloth until the piece is
clean.

3. When not wearing your jewellery store in a cool, dark place like our Jewellery boxes so your piece stays shiny for longer.
Shipping & Returns

UK STANDARD DELIVERY - (2-4 working days) £3.99

UK Next Day Delivery - £9.99

International Sipping (5-8 working days) £16.99

If you change your mind you can return your item for a full refund or exchange your item within 14 days, excluding earrings (for hygiene reasons) and gift cards.

All returns can be quickly submitted visiting your customer account and should be sent back unworn, in their original packaging.

We process returns within 14 days and funds will return to your account within 10 days. If you received a free gift with your order, and you are looking for a refund, you will need to return both items to us.
Warranty

We are so confident in our jewellery that we offer a 2 Year warranty on all our pieces.
Why Nina Kane?

💰No Traditional Markups:

Major brands in our industry markup their products by 8-10x. We believe that durable, yet beautiful jewellery should still be affordable so all of our pieces come without the traditional markups.

💦You Never Have To Take It Off:

Our pieces are crafted to be worn all day, everyday. No more worrying about taking your jewellery off to shower, swim or sweat.
Jewellery that will
last you forever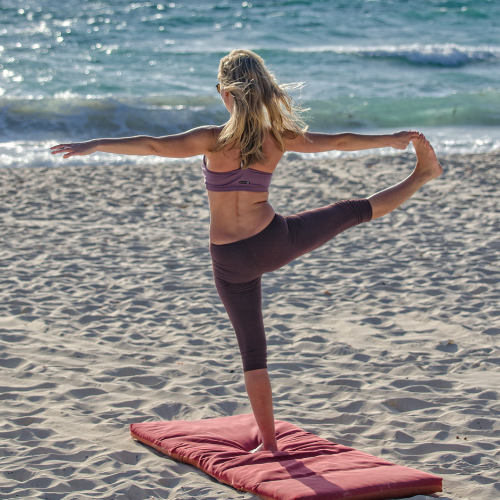 Sweat Proof
Wear your jewellery without compromise. Sweat, swim and spray your jewellery as if you never had it on, without ever having to worry about tarnishing it.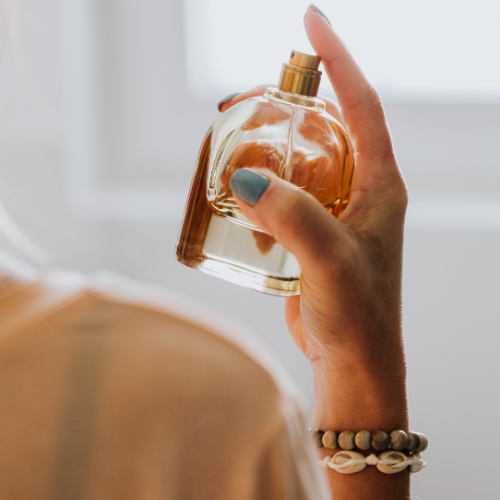 Perfume Safe
Built with our LifeGuard™ technology, our jewellery is 100% sweat and waterproof, heat resistant, 10 x stronger than gold plated jewellery and perfume/lotion safe. 
Lotion Safe
Using the most advanced coating process available in the market, D. Louise jewellery is built to last, forever. This coating is what makes our pieces LifeProof.

2YR GUARANTEE - Buy it once & keep it forever. 

2YR GUARANTEE - Buy it once & keep it forever. 

2YR GUARANTEE - Buy it once & keep it forever.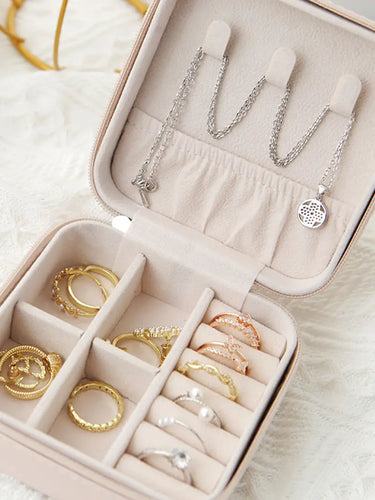 Looking for a gift?
Accessories at the Ready
Why not gift yourself or someone special with their very own jewellery box or one of our cute tote bags?

The perfect accessory does exist!
Find out more
Nina Kane in the Press
See where we have been featured
Still Thinking About it?
Due to high demand we often sell out and we don't want you to miss out! If you have any further questions, please email us at sales@Ninakane.com, or reach us via the chat function.

No one likes paying for shipping which is why all orders over £50 are sent out free of charge.